Premium Orlando International Airport Shuttle
Our company is proud to offer service to and from MCO airport, including non-stop SUV service. During the travel season, the Orlando International Airport can be congested, and it can be an issue to find an affordable ride to or from your destination. But don't worry; we are here to help you enjoy your stay and not worry about transportation.




Orlando Airport Shuttle by Fully Licensed and Insured Company
Orlando is one of the most exciting tourist destinations in Central Florida, mostly because of its theme parks. This city is also very popular amongst people in business thanks to the Orlando convention, which also makes this town a business center.
Whether you are a businessman or a traveler, when you are planning your trip, you should book your transportation service in Orlando. We are fully licensed and insured company which can provide you with fast, reliable, comfortable airport shuttle service. Ride with our qualified, professional and trusted drivers for the first and last miles of your trip.
Reliable MCO Car Services To Your Favorite Destination
Orlando is one of the most visited cities in the U.S. and a major tourist destination. As well as being an industrial and high tech center, this city is known in as a home to Walt Disney World Resort, a fantastic entertainment industry. If you are visiting this town, it is important to be able to get into it from the airport with the reliability, style, and comfort that only an orlando international airport shuttle can provide.
Whether you're traveling with a family or large group or you are a business traveler, we are able to provide you with individualized care and personalized service. Although our company is based in Port St. Lucie, it will service any address in Central Florida, including all cruise terminals, attractions and tourist destinations such as Kissimmee, Universal Studios Resorts, Busch Gardens, and SeaWorld.
Our company will save you money and time as it is affordable and convenient! Shuttle service offers private rides and will transport you between Orlando International Airport and most surrounding popular destinations.
We have qualified and trusted drivers that will be waiting for travelers on their arrival and take them to their desired destination on time, every time! They are highly trained, courteous, experienced, professional, and always think about your comfort and safety. And as we already have mentioned, our shuttle service offers group and private transportation with a variety of vehicle options.
We make sure that our vehicles are always clean and well maintained. Also when you ride with us, you will save money on parking fees, gas, and rental cost. Our mission is to provide corporate and unsurpassed transportation services with the reliability, courtesy, dependability, and comfort at affordable price. Your peace of mind is our priority.
Things To Do At MCO Airport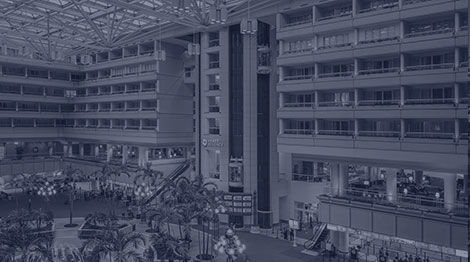 Orlando International Airport is an excellent place for all travelers who love shopping. It is a home to a variety of shopping destinations, which offers everything from last minute travel essentials, electronics, and organic soaps to casual beachwear, all right at your fingertips. Isn't that great?
Also, it has a lot of restaurants. O matter your preferences in cuisine, this airport has it all. Whether you want to grab a snack on the go, or you prefer to linger over a beer and a burger, this is a perfect place.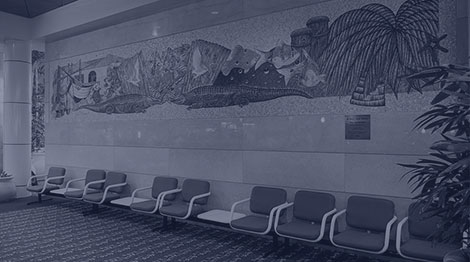 Passengers can enjoy in the Art Collection that is comprised of works reflecting different media and styles. The Art connects green foliage, light-filled areas, and the broad architectural spaces to create a unique impression of Florida's natural beauty, brightness, and warmth.
For the travelers, it also serves as a wayfinding element. The artists commissioned to create the pieces are of international, national and regional renown. We are sure that every visitor will love this art program that will leave you breathless. Also, you don't have to be an art expert to enjoy these paintings.
Book Your Transportation To and From MCO Now
We recommend not to wait until the last moment to book your private Orlando international airport shuttle service. It is better to have a guaranteed ride, so you don't have to worry about it. There may not be seats available if you do not contact us on time.