Convenient and Fast Fort Lauderdale International Airport Shuttle
Airport Connection is a safe on-demand private car and shuttle service that is located in Port ST. Lucie. With many years of experience in Fort Lauderdale, we are more than happy to provide our clients with the best service at an affordable price.




FLL Airport Shuttle by Fully Licensed and Insured Company
When you make a reservation with our
Fort Lauderdale international airport shuttle service
, you can count on us! We are fully licensed, insured and 100 percent reliable company. Our experience and network allow us to bring to our clients a memorable and exciting vacation.
Our qualified drivers will shuttle you between FL Hollywood Airport and most surrounding areas, tourist places, local parks, cruise ports, and convention centers. Our company is located in Port St. Lucie and serves the Treasure Coast. We provide non-stop private vehicles as well as a great shared ride shuttle service.
Save Time with Our FLL Private Car Services
As we already have mentioned our airport shuttle service that offers private and shared rides will transport you between FLL airport and most surrounding areas. Our company is affordable, convenient and will save you money and time!
Good transportation in South Florida doesn't have to be expensive. We will get our clients where they need to go for less than what other transportation services charge.
Our qualified drivers are waiting for clients on their arrival and take them immediately to their desired destination. They are highly trained, courteous, and will deliver you to your desired destination on time. We pride ourselves on experienced, professional, convenient and fast drivers. Our shuttle service offers group and private transportation with a variety of vehicle options.
While you are traveling in style and comfort using our service, you can rest knowing that you are saving on parking fees, gas, and rental cost. Plus, you won't have to wait for a ride or hail a taxi. Our mission is to provide corporate and unsurpassed transportation services with the dependability, reliability, courtesy, and comfort at affordable price.
Our vehicles are always well maintained and clean. So, why hang around waiting for a rental car or wait in long lines for a shuttle, when you can take our transportation and get to your destination on time. You will not only save time, but you will also reduce hassles, high gas prices and gain peace of mind.
We need to mention that as one of the biggest cruise port cities, Fort Lauderdale offers visitors a vibrant city atmosphere and sunny, warm beaches. It is a welcome escape in the winter days with a great tropical climate.
Things To Do At FLL Airport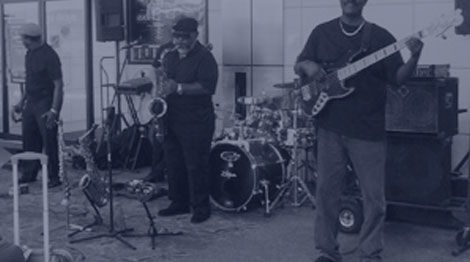 One of the best things you can do while hanging out at the FLL is the live music program, Terminal Tunes. At various places in the different terminals, you can find artists play live music for travelers. They are reflecting the Fort Lauderdale's rich culture.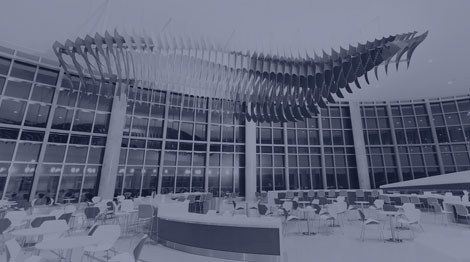 In addition to helping passengers get where they need to be, the FLL is also a home to extraordinary artwork that anyone can check out. It is a must-see work of art for first-time visitors and longtime area residents. You do not need to be an expert to enjoy these masterpieces.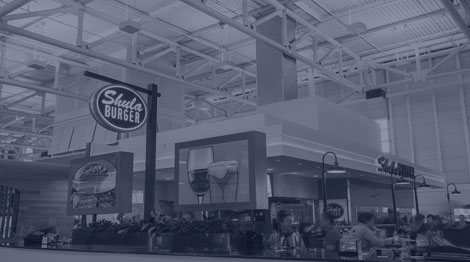 For the visitors who like to shop, this airport is a perfect place where you can buy a variety of things while you are waiting for your flight. Also, if you are hungry, you can try a different kind of food. FLL airport has outstanding restaurants that you will undoubtedly love.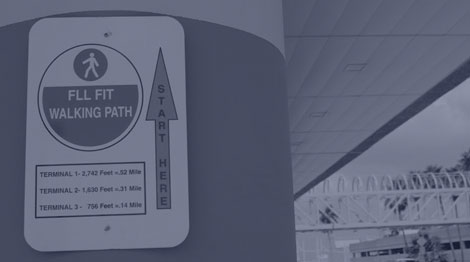 Viewing Area & Walking Path
This airport also serves the community by offering a passive park that contains, wetland areas, diverse vegetation, walking path and viewing area. If you want to exercise while you are waiting for your flight, you should try the Fort Lauderdale Airport's Walking Path. This is a 1.3-mile path that goes between the terminals, and it is located on the upper level.
Book Your Transportation To and From Fort Lauderdale Airport Now
Enjoy your trip to Fort Lauderdale and ride with our company. It would be wise to book your ride in advance, so you don't have to worry about it after you have landed at Fort Lauderdale Airport. Whether in a group or alone, our shuttle service can fit the needs of every traveler with our non-stop SUV service or car.